Screenwriting
Nicholas Hales completed his first screenplay, 'The Box', in 2009 and submitted this screenplay to the South African Film and Video foundation (NFVF).  On the strength, of this script, he was selected for the NFVF's, 'Spark' screen writing program. He completed this program in 2010. He was then selected for their Masters writing program in 2011 and completed the first six months of this course from September 2011 to February 2012, under the mentorship of Alby James, who heads up the Berlin Film Festival's, Talent, screen writing program.
In 2013, he was one of two writers to receive funding for their scripts from the NFVF at the completion of the Master's program. This script has been under consideration from both SA, UK and US producers and had production interest from a a TV/FILM network in South Africa.
In 2013 he wrote and directed a short film, 'An Inch'. Which was shown at 'the Independent Mzani Short Film Festival', in, Pretoria, South Africa. The film was selected as one of the best films from the Film Festival  to be screened on DSTV, a satellite TV network in South Africa.  'An Inch', was also selected for shnit international short film festival, in Cape Town
He received production funding for his short film script, 'The Cleaning', from the NFVF in 2014. This short film, unfortunately was not realised due to a financial  issue between the producer and NFVF.
In 2018 he was selected for the  Enter Text residency program, in Arteles, Finland.
Nicholas Hales has written three feature film scripts and three shorts film scripts. He is presently working on a new feature film script, a drama that takes place during the Covid pandemic with limited locations.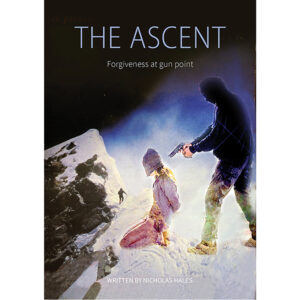 The Ascent
Feature film script
(Thriller/drama)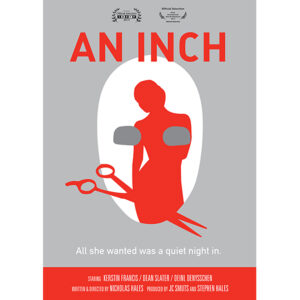 An Inch
Short film script
(Dark comedy/screwball comedy)